Garden Printable
Monthly Tab Dividers, Seedpackets, Crop Timetables.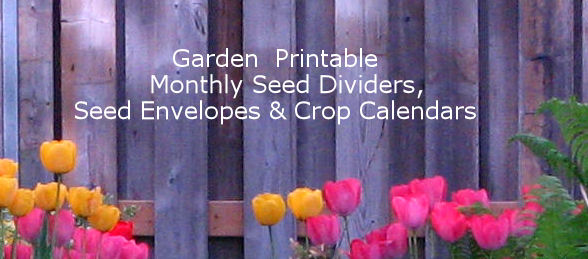 I like using monthly tab seed dividers to organize my seeds for when it's time to sow. Seed Packet Envelopes to share my seeds with special friends.

Crop Calendars: at homes-n-gardens.com
I use Time Table Calendars for when to sow, divide, succession sowing, germination and for what month crops are ready for harvest etc.

Garden Printable
Table of Contents