How to grow Dahlias in Zone 6
5 Tips & Tricks for Success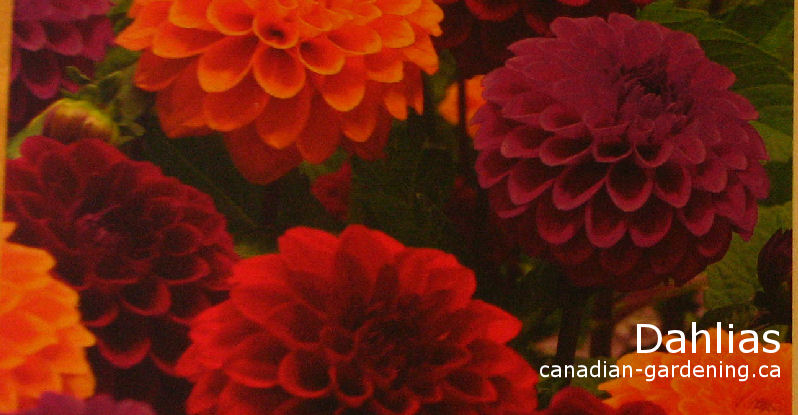 Planting Tips and Tricks for growing Dahlias Successfully:
-Planting instructions that came with the Tubers.
When I saw these Orange and Purple Dahlias for Sale, I had to buy them. Also by the end of August all I have blooming in the yard are Black-eyed Susan's.
Change is Good. (smile)
How to Grow Dahlias - Instructions:
Plant in spring after the last frost.
If you can't plant your Dahlias outside right away, store them in a cool, dry, dark place. I just put mine in moist soil and let it sprout indoors until it's time.
Dahlias do best in loose, well drained soil.
Plant in groups.
Plant tall varieties out of the wind, due to their height.
Light:
Full Sun to Partial Shade
Depth:
5 cm - 2"
Spacing:
50-60 cm - 20-24"
Flowering Period:
July to first Frost
Height:
80-100 cm - 32-40"
Planting:
Plant Dahlias with the crown 5cm (2 inches) below the soil surface and 50 t0 60 cm (20-24 inches) apart.
Water thoroughly after planting.
Growing:
Pinch shoot tips twice to encourage fullness, first after 2 or 3 sets of leaves have developed and again after a few weeks.
Dahlias like a lot of water.
Fertilize Dahlias regularly. I do it every 2 weeks.
Dahlias will bloom the entire summer.
Remove all spent flowers with clippers to boost further flower production. The more you cut the more Dahlias will bloom. Bouquets of fresh flowers all summer. :)
Winterizing:
Dahlias in Zone6 are annuals.
After the first frost, dig up the tubers.
Do not wash the tubers but let them dry for a day.
Store away from drafts at 5°C to 10°C (40°F - 50°F) in a paper bag or a box filled with peat moss or vermiculite.
Flower Gardening
Liatris - Perennial
Canadian Gardening
Table of contents